Be Body Positive Facilitator Training for Treatment Providers
Give your clients the lifelong gifts of self-compassion and a trusting relationship with their bodies. Get trained to teach the 5 competencies of the be body positive model through in person or virtual groups.
21.5 continuing education hours are available for master's-level therapists and registered dietitians.
$450
Access for four months

The Challenge of Recovery While Sheltering In Place
For individuals experiencing eating and body image issues, physical distancing presents additional challenges that impede their recovery process. Your clients relied upon the in-person support and structure you provided to them as a critical part of their recovery, and may now be feeling isolated.
This time of sheltering in place presents an opportunity for you to expand your skills in addressing body image problems in a virtual format. With our Be Body Positive Facilitator Training, you will receive the guidance and materials needed to offer robust, virtual clinical support that will strengthen your connection with your clients and decrease their feelings of loneliness and isolation.
TAKE THIS TRAINING NOW TO RECEIVE THESE BONUSES:
Your practice listed on The Body Positive website
Templates to design your marketing materials
Training to build your practice on a virtual platform
"The training provided was very well organized, engaging, and informative. I specifically enjoyed the Follow-Up Videos with Connie and Elizabeth after each module. Their easy, respectful conversations not only reinforced the previous teachings, they also personalized the material. The information taught is evidence-based and clearly effective in teaching every person how to overcome conflicts with their bodies and create happier and more productive lives. I look forward to taking all the information taught into my practice as a Professional Counsellor to promote the positive message of self-love, self-acceptance, hope, and freedom to those who are struggling with body image."
– Suzan Moldenhauer, Professional Counsellor, Canada
The Solution: Be Body Positive Training to Support Your Clinical Work While Sheltering in Place
Help your clients heal from eating and body image challenges by teaching The 5 Competencies of the Be Body Positive Model in your virtual clinical setting. These proven tools improve disrupted relationships to the body and foster sustainable, positive self-care behaviors in both youth and adults.
Our Be Body Positive Facilitator Curriculum will provide you with an abundance of activities to use during your virtual sessions that will help you feel confident and prepared. You'll receive videos, meditations, and handouts that will help you support your clients to find stability during these hard times of heightened fear and stress.
We have created a high quality, cost-effective pathway that offers clinicians (such as therapists, social workers, psychologists, dietitians, yoga instructors, etc.) support for both the clinical and marketing aspects of your Be Body Positive work. For example, you will be featured on our website as a licensed Be Body Positive Facilitator in your area.
21.5 Continuing Education Hours are available for Master's-level therapists and registered dietitians.
The curriculum and training were originally developed for school settings. Since 2015, we have been successfully training treatment providers worldwide to teach their clients our five positive developmental Competencies that promote resilience and recovery.
Why The Body Positive?
We have refined our Be Body Positive Model for both the prevention and treatment of eating and body image problems. Research shows that our Competencies offer people the tools they need to sustainably improve their physical and emotional wellbeing.
A Stanford University pilot study showed that The 5 Competencies of our Model had a positive effect on participants' self-reported guilt, belief in the thin ideal, body satisfaction, and social determinants of body image. Further improvements on all measures were shown eight months after group participation. A California State University, Long Beach (CSULB) three-year pilot study showed improvement on all measures—including body satisfaction and self-compassion—at the end of the intervention, and even greater improvement after three years. If you are interested in hearing the wonderful results these students experienced, watch this video. Cornell University recently completed a two-year pilot study on their adaptation of our curriculum. Results from the Cornell study will be published soon.
Course Features
Videos: The 26 videos in the training feature The Body Positive staff as well as twenty licensed Be Body Positive Facilitators who are running successful programs in their communities. You will hear from middle school, high school, and college students, and professionals who work with all of those age groups. You'll see the Be Body Positive Curriculum in action, being taught by high school students and adults alike, for groups of six to eight student participants. All videos have closed captions.

Handouts: Some information is best accessed in written form. Our seventeen handouts are downloadable PDFs and yours to keep forever. The more substantial ones also have an audio recording to go with them for those who learn better by listening.

Webinars: Our six webinars feature lots of practical tips for running a program, and important logistical information you'll need to know.

Worksheets and Assignments: This is where you get the chance to apply what you're learning. With these assignments, you'll get a chance to dive into the curriculum and get firsthand experience facilitating the material.
Our comprehensive training prepares you to use our research-based curriculum with individuals and in groups. We've designed the training so that in a week's time you can begin to use what you learn with your clients.
Highlights:
The 5 Competencies provide a launching point for body-image exploration at every level of care.
Sessions include material for psychoeducation and clinical inquiry.
The 5 Competencies can be used to establish treatment planning/measurable goals that address body image disturbances and maladaptive self-care behaviors.
The opportunity to network with other Be Body Positive trained providers in different geographic areas to develop trust for making referrals and share community with your peers.
Join monthly coaching calls with Elizabeth Scott, LCSW, CEDS-S, The Body Positive's Co-Founder and Director of Training, to tailor the curriculum to your clinical work.
Access to the Facilitator Resource Bank where we will add regular content to enhance your Be Body Positive work.
Receive a lifetime license to use our comprehensive curricula for both youth and adults. Download a sample of the curriculum
You will also learn some useful tools for your own self-care practice!
Additional Resources
FOR TREATMENT PROVIDERS
If you are not ready to take the Be Body Positive Facilitator Training, you may still learn The 5 Competencies of the our Model by registering for the Be Body Positive Fundamentals for Treatment Providers course ($149.00; 11.5 Continuing Education Hours for Master's-level therapists and registered dietitians provided by NBCC and CDR). You will have the opportunity to apply the $149.00 registration fee towards the cost of the Be Body Positive Facilitator Training within two months of completion should you decide to take this training in the future.
Advanced Clinical Training: Build upon your Be Body Positive foundation through in depth clinical training with The Body Positive co-founder, Elizabeth Scott, LCSW, CEDS-S via her Big-Hearted Embodiment initiative. Once you have completed the Be Body Positive Fundamentals you are eligible to participate in specialized clinical trainings she offers. (Please note that while the coaching call with Elizabeth referenced above is included with your course registration, additional registration fees will apply to future Big-Hearted Embodiment workshops.)
FOR YOUR CLIENTS
We encourage you to recommend the Be Body Positive Fundamentals course to your clients as support for their recovery. This lively, experiential course offers abundant resources that will provide momentum towards their treatment goals. In addition, it will give you and your clients a shared positive language about their lived experience. During this time of isolation, many therapists are encouraging their clients to take the Fundamentals as support for their recovery as they shelter in place.
Meet Your Instructors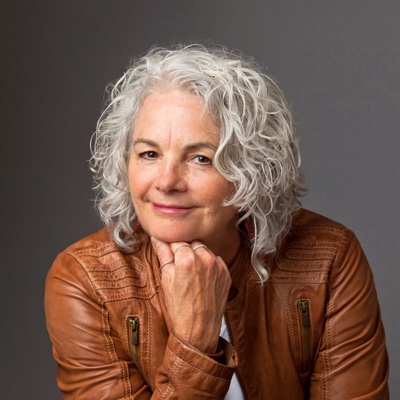 Connie Sobczak, Founder, Executive Director, The Body Positive
Connie's experience with an eating disorder in her teen years and the death of her sister Stephanie inspired her life's work to help people live with more appreciation and love for their precious bodies. She founded The Body Positive in honor of Stephanie, and to ensure that her daughter Carmen and other children would grow up in a new world—one where people are free to focus on the things in life that really matter. Connie is the author of Embody: Learning to Love Your Unique Body (and quiet that critical voice!), her book in which she reconnects readers to their essence, authentic beauty, and life force. She uses her creative skills to produce The Body Positive's curricula, videos, digital courses, and facilitator trainings. Connie's passion is watching the light that emerges when people recognize and embrace their magnificent, authentic selves.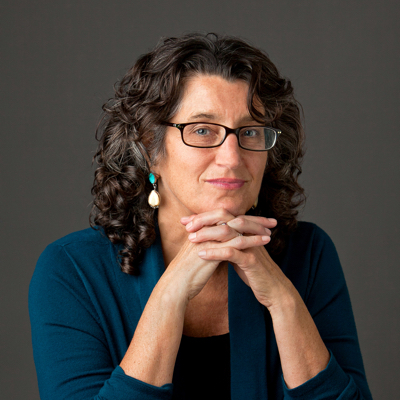 Elizabeth Scott, LSCW, CEDS-S, Founder, Director of Training, The Body Positive
Elizabeth is an educator and psychotherapist whose work focuses on the intersection of embodiment, social justice and mindfulness. As Co-Founder and Director of Training for The Body Positive, Elizabeth has taught treatment professionals, educators and students to use the Be Body Positive prevention model to promote joyful embodiment and excellent self-care since 1997. She studies Insight Meditation and has a private practice in the San Francisco Bay Area.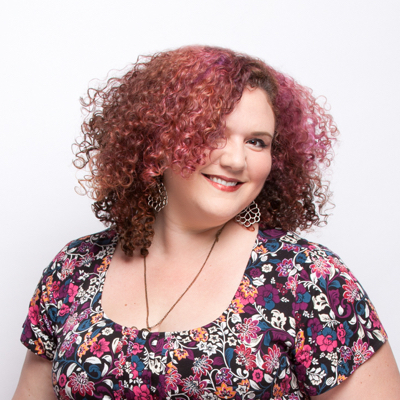 Naomi Finkelstein
Naomi Finkelstein is the Director of Programs and Communications at The Body Positive and has been involved with the organization since 2014. With a background in theater and education, Naomi has been honored to bring her skills as an educator, actress, writer, and artist to her work at The Body Positive. She's also a weight-inclusive wellness coach with a passion for helping people of all sizes, but especially those in large bodies, to pursue wellness outside of the diet and weight loss paradigm. You can learn more about her at www.naomifinkelstein.com.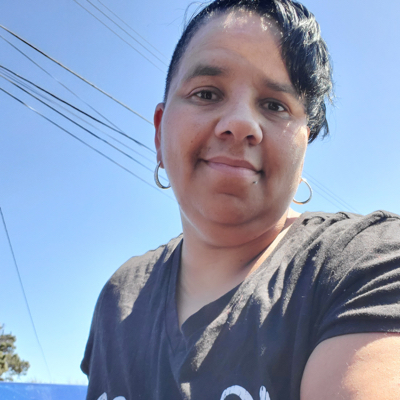 Cristal Dolan
Cristal is a voice for her community and an advocate for all human beings. In her current role at Girls Inc., she wears many hats but enjoys the role of teaching everyone in her organization to always love and advocate for themselves and others the most. She is passionate about advocating for the rights of women and girls, while also advocating for more male allies through the awesome power of education. Cristal has a BA in Education with a Social Science Concentration, and affectionately calls herself, "the child's advocate". She is now and always will be proudest of being a mother and caregiver to those who know her as such.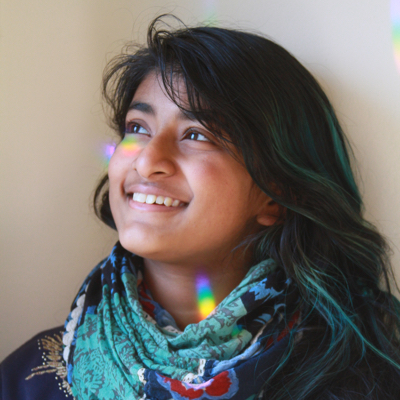 Athena Nair
Athena is a rising freshman at Tufts who spent her last seven years at Castilleja School. She has been involved with The Body Positive since September 2018, and has been educating herself on body positivity, fatphobia, and radical self-love. She is passionate about bettering the world through her activism, music, dance, and theatre. Find her @_colourful_beauty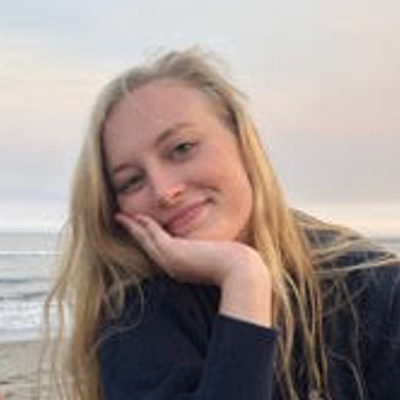 Bella Vandenberg
Bella is a rising senior at Castilleja. She became involved with The Body Positive in order to learn how to appreciate our own beauty and be a safe ally for the people around her. In her free time, she enjoys singing, playing volleyball, and listening to live music. Feel free to reach out @bellamvan.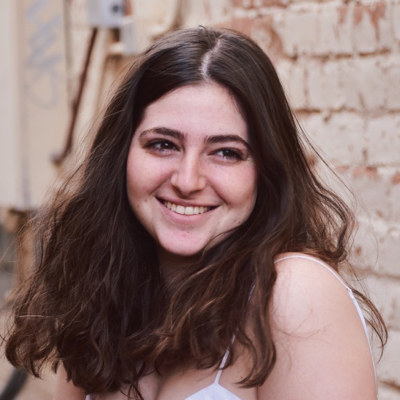 Michal Goldstein
I'm Michal, and one of the activities I do at my school is peer counseling. Initially, I attended the Be Body Positive training because I wanted to get better at counseling, but it ended up being so much more than that. The training changed my life and has given me the confidence to start working on my relationship with my body and with food. I am forever grateful for the amazing Body Positive community, and I want to offer myself as a resource for any trainees—you can reach out to me at [email protected]!