Be Body Positive Fundamentals Home Study Course
The Fundamentals course introduces you to The 5 Competencies of the Be Body Positive Model. Through experiential activities, lectures, and handouts, you'll embody the Competencies yourself and receive abundant resources to help your clients in both virtual and in-person settings.
*11.5 Continuing Education Hours are available for Master's-level therapists, registered dietitians, and other professionals.
$149
Access for four months

You get home at the end of a long day and collapse on the couch. "I went to school for this!" you say to yourself. "I have experience. Why can't I help my clients have more self-compassion? They are so devastatingly hard on themselves..."
We've met countless treatment providers who work with people that suffer from eating and/or body image problems, who work long hours and rack their brains trying to figure out how to help their clients heal from their debilitating issues. Can you relate? Maybe you dream of finding an approach that truly works. Maybe you wonder if you struggle with these issues too much yourself to really be able to help them.
We are here to tell you that working towards a positive relationship with one's body is a lifelong process, and that you are not expected to be perfect in order to help your clients. We believe that the best way for you to open the door to freedom for the individuals you serve is by honoring your own healing first...and you don't need to do it alone.
With the Be Body Positive Fundamentals, you will build your vocabulary and adopt a philosophy that you will be able to share with your clients, helping them learn to love their beautifully imperfect human selves. You will also gain tools that are likely to shift the way you inhabit and treat your own body and self. You will have access to the training contents for four months from the date of registration. CE Hours are available for master's-level therapists, registered dietitians, psychologists, creative arts therapists, chemical dependency counselors, dentists, and nurses. See below for details.
*The Body Positive is approved by NBCC as an Approved Continuing Education Provider, ACEP No. 6698. The Body Positive is solely responsible for all aspects of the program. The Body Positive is a Continuing Professional Education (CPE) Accredited provider with the Commission on Dietetic Registration (CDR). Our CDR provider number is ABB6426. The Body Positive is approved by R. Cassidy Seminars.
Course Features
With the videos in these courses, Connie and Elizabeth bring their warmth, humor, experience, and wisdom right into your living room. Hear their personal stories, meditate with them, and let them guide you through the practices they have been using to help people heal from negative body image for decades.

Digest the content with thought-provoking worksheets, which you can print and write on by hand, or type on directly and save onto your computer.

Close your eyes and get in touch with your past, present, and future selves, connect with the earth, and uncover the roots of your struggles with your body image with our soothing audio meditations.
"I really appreciate this course. I've been struggling to find clinical trainings for working with people who struggle with disordered eating and had become disheartened by the offerings. I'm so happy I found The Body Positive! I feel so aligned with The 5 Competencies!"
— Be Body Positive Fundamentals Course Participant
We invite you to become a Licensed Be Body Positive Facilitator.
The Fundamentals For Treatment Providers comprises Part 1 of the Be Body Positive Facilitator Training. If you found the Fundamentals beneficial and choose to become a licensed facilitator, you will gain access to our comprehensive, research-based group curricula. Once you've completed the Fundamentals, we will send you Part 2 of the Facilitator Training for just $299. The curriculum and training focus on school populations, but are being used effectively in private practice and residential treatment settings worldwide.

Should you decide to become a licensed facilitator directly, go to the Be Body Positive Facilitator Training page for more information.
Meet Your Instructors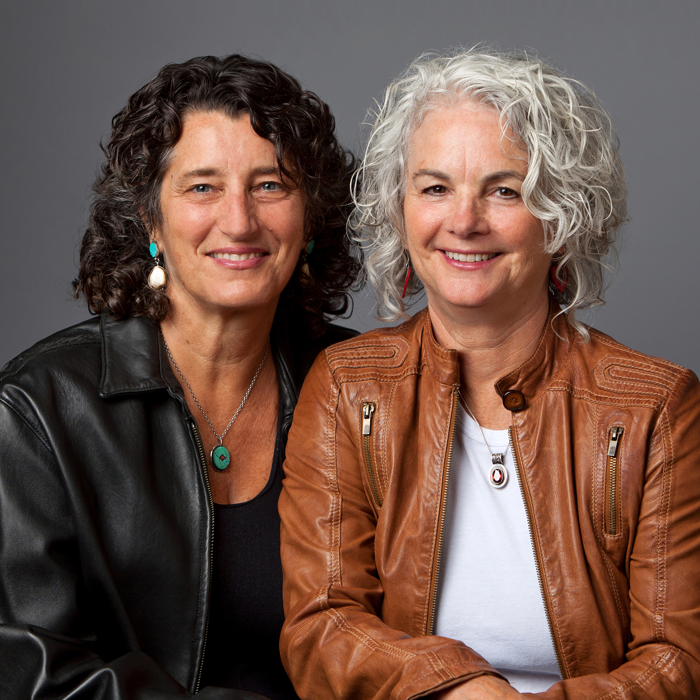 Connie Sobczak, Founder, Executive Director, The Body Positive
Connie's experience with an eating disorder in her teen years and the death of her sister Stephanie inspired her life's work to help people live with more appreciation and love for their precious bodies. She founded The Body Positive in honor of Stephanie, and to ensure that her daughter Carmen and other children would grow up in a new world—one where people are free to focus on the things in life that really matter. Connie is the author of Embody: Learning to Love Your Unique Body (and quiet that critical voice!), her book in which she reconnects readers to their essence, authentic beauty, and life force. She uses her creative skills to produce The Body Positive's curricula, videos, digital courses, and facilitator trainings. Connie's passion is watching the light that emerges when people recognize and embrace their magnificent, authentic selves.
Elizabeth Scott, LSCW, CEDS-S, Founder, Director of Training, The Body Positive
Elizabeth is an educator and psychotherapist whose work focuses on the intersection of embodiment, social justice and mindfulness. As Co-Founder and Director of Training for The Body Positive, Elizabeth has taught treatment professionals, educators and students to use the Be Body Positive prevention model to promote joyful embodiment and excellent self-care since 1997. She studies Insight Meditation and has a private practice in the San Francisco Bay Area.